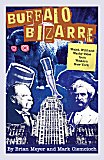 Spotlight on: Western New York is weird and wonderful


There are so many strange and screwy stories scattered across Western New York's landscape, now brought to life in this new book. From bullfights in Buffalo to the Blizzard of '77, from a sea serpent hoax in a local lake to the crooked Buffalo businessman who built the jail that he eventually landed in, tall tales and amazing true stories populate the pages of Buffalo Bizarre. Don't miss the story of the bat flying inside a hockey arena, which is still *not* the strangest moment at a Sabres game.
---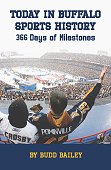 There has never been a book about Western New York's sports history quite like this one. Today In Buffalo Sports History covers the region's rich legacy ... one day a time! Based on the popular Buffalo News feature, the book reviews the biggest sports events ever to take place in the area. It covers everything from a world record back in 1862 to all the milestones involving the Bills, Sabres, Bisons, Bandits and Braves.

---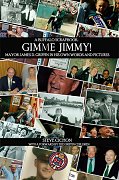 Through his unequaled 16 years in office, Jimmy Griffin was the bigger-than-life, most talked about mayor in the history of Buffalo. Nearly 200 photos from the personal and mayoral archives of the Griffin family fill A Buffalo Scrapbook: Gimme Jimmy!. The images are interspersed with the stories, quotes, and wisdom of James D. Griffin himself, recorded in print, audio, and video over a nearly half-century in public service.
---
From the people behind the magazine dedicated to all things Western New York, Buffalo Spree Food For All Seasons is a full-color cookbook, featuring over 80 recipes from 56 Buffalo-area restaurants. Recipes for cocktails, appetizers, side dishes, entrees, and desserts are divided by season among the book's 128 pages. Food for Four Seasons was created with passionate homecooks and those who take pride in Buffalo's thriving independent restaurant scene in mind.

---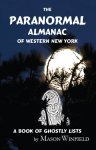 The Paranormal Almanac of Western New York is the latest from Mason Winfield, and he has created a first-of-a-kind handbook of local hauntings. Tapping into his two decades of research, the region's premier paranormal historian has created a riveting almanac-like book that shines a spotlight on more than 600 spine-tingling incidents that involve over 300 local sites.
---
New neighborhood books available through Western New York Wares:
Town of Tonawanda | Love Canal | Holland Int'l Speedway | Lackawanna
Niagara Falls 1850-2000 | Springville | Tonawanda and North Tonawanda | Route 20

---